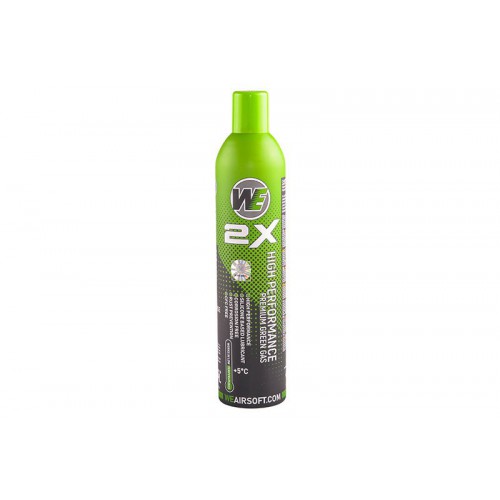  
WE 2X HIGH PERFORMANCE PREMIUM GREEN GAS 800ML [WET-35-026471]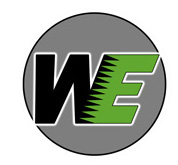 WE 2X GAS VERDE PREMIUM AD ALTE PRESTAZIONI
UNO DEI GAS PIÙ POPOLARI SUL MERCATO SOFTAIR ASIATICO, APPREZZATO DA GIOCATORI DI TUTTO IL MONDO, È ORA DISPONIBILE IN EUROPA! LA SUA FORMULA ORIGINALE GARANTISCE ELEVATA RIPETIBILITÀ E STABILITÀ DEI COLPI, PER QUESTO I GIOCATORI PIÙ ESIGENTI, COMPRESI I GIOCATORI PROFESSIONISTI AIPSC, SCELGONO QUESTO PRODOTTO PIÙ SPESSO CHE GLI ALTRI GAS.
PRODOTTO IN EUROPA, ABBIAMO 2X GAS VERDE PREMIUM AD ELEVATE PRESTAZIONI PER L'ALIMENTAZIONE DI REPLICHE SOFTAIR È IL PRODOTTO DI ALTISSIMA QUALITÀ CARATTERIZZATO DA PRESTAZIONI ECCELLENTI, E LA SUA COMPOSIZIONE RAFFINATA E ALTA PRESSIONE NEL CANISTER ASSICURANO UN FUNZIONAMENTO SENZA PROBLEMI DEL REPLICA AIRSOFT TUTTE LE FUNZIONI AGGIUNTIVE COME IL SISTEMA BLOWBACK.
WE 2X GAS È PROGETTATO PER ALIMENTARE TUTTI I TIPI DI REPLICHE SOFTAIR GREEN GAS, COME PISTOLE, CARABINE E GRANATE.
WE 2X GAS È STATO SOTTOPOSTO ALLA SERIE DI TEST CHE HA PERMESSO LO SVILUPPO DELLA MISCELA PERFETTA CON UN'IMMISSIONE OTTIMAMENTE SELEZIONATA DI OLIO DI SILICONE. GRAZIE A QUESTO, WE 2X GAS NON ASSICURA SOLO UN FUNZIONAMENTO SEMPLICE E SEMPLICE DEI MECCANISMI DI REPLICA, MA LUBRIFICA E MANTIENE LE PARTI IN MOVIMENTO, AUMENTANDO LA DURATA DEI COMPONENTI E GARANTENDO UN LAVORO SENZA PROBLEMI DELLA REPLICA.
L'INNOVATIVA FORMULA WE 2X GAS LO RENDE UN GAS MULTIGRADO CHE PUO 'ESSERE UTILIZZATO IN UN AMPIO GAMMA DI TEMPERATURE AMBIENTI, ANCHE BASSE QUANTO 5 ° C.
LA BOTTIGLIA IN ALLUMINIO, MATT WE 2X GAS E 'DOTATA DI UN UGELLO IN PLASTICA CHE PREVIENE DANNI ALLE GUARNIZIONI E ALLE VALVOLE DEL CARICATORE DELLA REPLICA DURANTE IL RIEMPIMENTO.
L'ADESIVO OLOGRAMMA DEL PRODUTTORE POSTO SULLA BOTTIGLIA GARANTISCE L'ORIGINALITÀ DEL GAS. GRAZIE A QUESTO, RAGGIUNGENDO PER NOI IL GAS AD ALTE PRESTAZIONI 2X, SIAMO SICURI DI SCEGLIERE UN PRODOTTO COMPLETO ED ECOLOGICO
MAIN FEATURES:
- HIGH LEVEL OF PERFORMANCE
- OPERATES IN A WIDE TEMPERATURE RANGE
- OPERATES AT LOW TEMPERATURES (5°C)
- ADDITION OF SILICONE OIL - PREVENTS CORROSION
- LUBRICATES AND MAINTAINS REPLICA MECHANISMS
- ENVIRONMENTALLY FRIENDLY
- PLASTIC NOZZLE
- MANUFACTURER"S ORIGINAL HOLOGRAM STICKER
- MADE IN EUROPE
- DOES NOT CONTAIN FREONS (CFC)
ATTENTION: DUE TO THE HIGH POWER AND HIGH PRESSURE, THE MANUFACTURER DOES NOT RECOMMEND USING WE 2X GAS TO POWER REPLICAS MADE OF PLASTIC.
No customer reviews for the moment.
16 other products in the same category:
gas
GAS DIABLO 750ML [G750]
-GAS DIABLO DA 750ML-CON UGELLO IN METALLO-GAS PROPANO AD ALTE PRESTAZIONI-CON LUBRIFICANTE...
gas
GAS ET-1000 1100ML [G1100]
-GAS ET-1000 1100ML-CON UGELLO IN METALLO-CON OLIO LUBRIFICANTE ALL'INTERNO-PER TUTTE LE PISTOLE...